1/20/2020
71lbs has recently partnered with Tradeshift, the leader in supply chain digitization. Rob Volpe, Chief Supply Chain Evangelist at Tradeshift: "By pinpointing and returning the shipping dollars that are left on the table, 71lbs will provide our customers with an incredible cost-cutting tool that can truly help their bottom lines.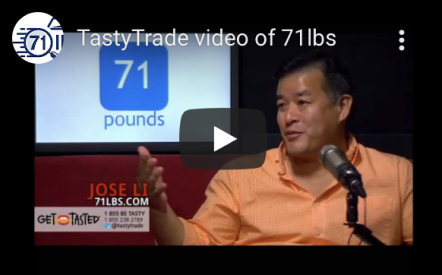 Jose Li speaks with TastyTrade about financial bootstrapping. He explains how the automated "set and forget" system allows companies to collect and analyze shipping metrics through an easy to use dashboard and real-time updates.
The buyer journey doesn't end in the buy box. The post-purchase experience is critical to building brand ambassadors and repeat customers. Ellen Riley & Susana Ramos sat down to discuss how shipping and tracking can maximize customer satisfaction.
Worldwide Business with Kathy Ireland featured Ellen Riley, COO of 71lbs, speaking about optimizing business returns by reclaiming shipping costs for late deliveries. Ellen Riley speaks about the various industries that 71lbs currently helps.
Are you leaving $$$ on the table with your shipping carriers? features Jose Li, Founder & CEO of 71lbs as we touch on fees from shipping carriers like UPS and FedEx. Learn from an expert about where you're overpaying your shipping carrier, and how to recoup those funds.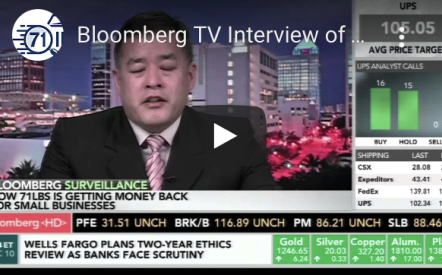 Scarlet Fu of Bloomberg TV interviews Jose Li, CEO and Founder, about how 71lbs is getting money back for small businesses around the country. 71lbs is the only technology firm that utilizes industry insights to provide instant savings.
71lbs featured on Fox Business TV with Stuart Varney and Jose Li, CEO and Founder of 71lbs. He speaks about the ways that 71lbs has shifted the shipping industry landscape and the ease at which companies can start saving with 71lbs services today.
Let's
reinvent

the way you look at shipping.