Knowing What To Ask For
62% of CFOs ask their carrier reps for 'better discounts', and get 2-4% in savings at best. Unfortunately for shippers, the carriers hold the upper hand (and your data). We see ~$1 billion in shipping costs through our platform, benchmarking discounts, surcharges, and incentives. Our data science, algorithms, and shipping experience tell us if you have good, very good (or bad) discounts for your level of spend.
---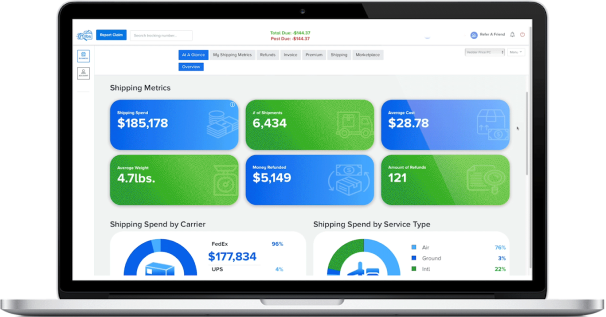 Save 11% Or More On Your Carrier Agreement
After years of negotiating on their own, Resonance used our benchmarking and data analytics to negotiate a more optimal agreement on transportation discounts, surcharges, and accessorials, and saved $165K (35%) on their shipping spend.
How do you know you're not under-asking when you negotiate your next carrier agreement?
---
Need More Proof?
You're already paying employees, so why pay us to handle shipping refunds when they can do it? Well, those employees are professionals within your business field, not in handling shipping refunds, and their time is much better spent on your business. We'll take getting your shipping refunds from an annoying monthly task to simply checking your email to see what refunds we've found. It may seem like working with us would damage the existing relationship with your carrier, but that is not the case. The agreement you make with your carrier includes refunds when the agreed standards are not met. All 71Ibs does is make getting those refunds as painless as possible.
Are you ready to discover the money you've been missing out on? We're here to support your business and make sure that you receive the affordable shipping that you signed up for!
Let's
reinvent

the way you look at shipping.